Powdered activated carbon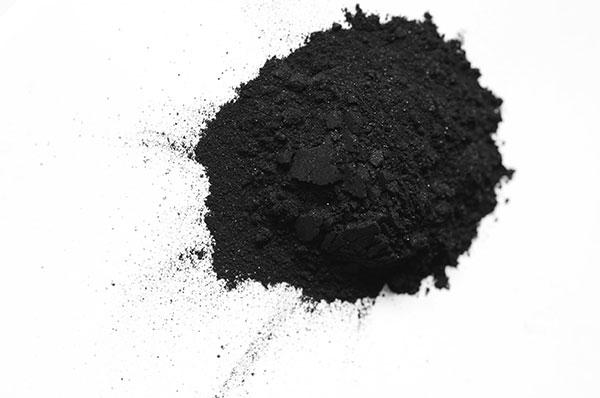 Powdered activated carbon is used for the treatment of liquids in the chemical, pharmaceutical and food industries, as well as in water treatment and as a catalyst carrier. It is also used suspended or mixed with a calcium-based sorbent in the final stage of exhaust gas treatment. Powdered activated carbon products differ in the proportions of micro and macro pores they contain, depending on the input material used in production. This affects the material's suitability for different applications: activated carbon from coconut shells is suitable for trapping small molecules (perchloroethylene and trichlorethylene in degreasing), while wide-pore activated carbon made from wood is appropriate for decolouring.
Send us your requirements so that we may propose a solution
We offer other products beyond the standard product portfolio listed here. Contact us for more information.
Resorbent – AC 20 P
Description
Powdered activated carbon made by phosphoric acid activation
Parameters
Value [%]
Specific surface area

(BET N2)

Min. 1 200
m2/g

Iodine value(ASTM D4607)

Min. 1 100
mg/g
Methylene blue value
Min. 230
mg/g
Molasses number
Min. 110
%

Ash (ASTM D2866)

Max. 6
%
Chlorides
Max. 0,15
%
Iron
Max. 0,06
%
Heavy metals
Max. 5·10-4
%
pH
2-5

Moisture (ASTM D2867)

Max. 10
%
Grain size: particles able to pass through No 200 mesh (0.075 mm opening)
Min. 95
%
Packaging: bag
20
kg