Pitch coke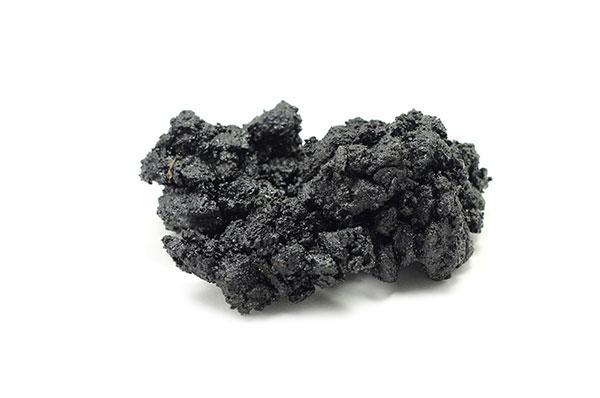 Pitch coke is the by-product of coke manufacturing (carbonisation). The production of coke yields large amounts of coke oven gases that are treated and used as the input for the manufacturing of a wide range of products. This is also how tars – mixtures of many thousands of hydrocarbons containing free carbon – are made. What is left after the distillation of hard coal tar is used to produce tar pitch, the input material for pitch coke (also known as electrode coke).
Pitch coke is used as a recarburiser and as an input in the production of electrodes
We offer other products beyond the standard product portfolio listed here. Contact us for more information.
Resorbent - Calcinat A1
Parameters
Value [%]
Carbon
Cfix
Min. 99,00
Ø 95,50
Ash
Ad
Max. 0,50
Ø 0,30
Volatile substances
Vdaf
Max. 0,50
Ø 0,30
Sulphur
Sd
Max. 0,30
Ø 0,20
Water
Wtr
Max. 0,20
Ø 0,10
Grain size
1-3 ; 3-8 [mm]
Packaging:
Bags: 20; 25 kg ; Big Bag: 1t; loose delivery