Calcined petroleum coke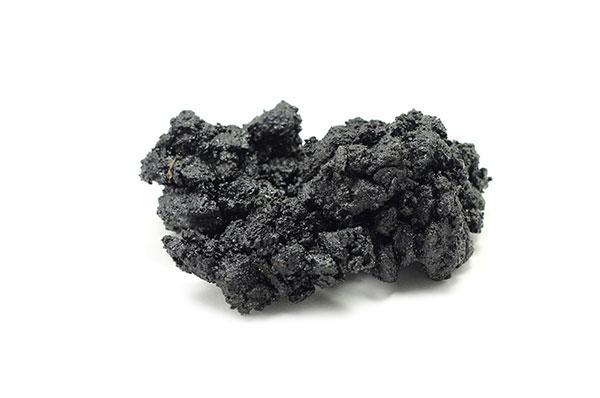 Calcinated petroleum coke is used chiefly in the production of graphite electrodes, carbon paste products with many applications – including the production of electrodes and anodes – and as a recarburiser in foundries and steel mills.
Calcinated petroleum coke has a fixed carbon content of between 97 to 99.5%.
We offer a wide range of products. Write to us with your specifications and we will promptly respond with a quote.
We offer other products beyond the standard product portfolio listed here. Contact us for more information.
Resorbent - Calcinat N
Parameters
Value [%]
Carbon
Cfix
Min. 98,00
Ø 98,50
Ash
Ad
Max. 0,50
Ø 0,43
Volatile substances
Vdaf
Max. 0,50
Ø 0,42
Sulphur
Sd
Max. 0,50
Ø 0,44
Water
Wtr
Max. 0,40
Ø 0,30
Grain size
0,5-4 ; 4-10 [mm]
Packaging:
Bags: 20 and 25 kg, Big Bag: 1 t; loose delivery
Resorbent – CPC peletky B
Parameters
Value [%]
Size
Cylinders 4x8 mm
Carbon
Cfix
Min. 98,00
Ø 98,60
Ash
Ad
Max. 1,00
Ø 0,50
Volatile substances
Vdaf
Max. 1,10
Ø 0,90
Sulphur
Sd
Max. 0,90
Ø 0,80
Hydrogen
Hd
Max. 0,40
Ø 0,30
Water
Wtr
Max. 0,20
Ø 0,18
Grain size
0,0-0,2 ; > 90 % pod 0,009 [mm]
Packaging:
Bags: 20 and 25 kg, Big Bag: 1 t
Resorbent – CPC Fine
Parameters
Value [%]
Carbon
Cfix
Min. 98,50
Ø 98,90
Ash
Ad
Max. 4,70
Ø 3,80
Volatile substances
Vdaf
Max. 0,80
Ø 0,60
Sulphur
Sd
Max. 0,80
Ø 0,65
Hydrogen
Hd
Max. 0,60
Ø 0,45
Water
Wtr
Max. 0,50
Ø 0,40
Grain size
0,0-0,2 ; > 90 % under 0,009 [mm]
Packaging:
Bags: 20 and 25 kg, Big Bag: 1 t